Roofing in Beeston, Stapleford and Bramcote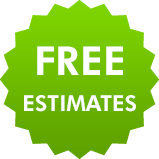 If you're in Beeston, Stapleford, Lenton Abbey, Chilwell, Trowell and Bramcote and find yourself in need of a roofer that doesn't compromise on quality of service due to price, then you've found the right company. We have over twenty years of constuction experiences and as highly skilled, qualified roofers, we take pride in each project. We have a great track record, fair prices and free consultations and quotations, so why not contact us about your roof?
Roofers with a great range of services
Whatever the size of the project or problem you might have - whether it's making simple repairs, replacing guttering or chimneys or installing a new roof altogether - we'll deliver every time. We can offer you services such as:
Guttering and roofline work including repairs
Installation of new roofs in a range of materials
Flat and pitched roofing options
Roof repairs, replacements and restorations
Velux sky light installations for loft conversions
Chimney maintenance and repair solutions
Honesty and quality from your roofer
As professional and trustworthy roofers we're qualified to a high standard, thus ensuring that we offer high qualities of service and workmanship. Not only this, but we''l will be happy to offer you a free, no obligation estimate on all work that needs doing.
We cover Beeston, Stapleford, Lenton Abbey, Chilwell, Trowell and Bramcote, so call us on 0115 815 9195.